Primary Packaging
Flow Wrap Machine – Single Lane
Horizontal Flow Wrapping Machine
M120 is the new high-speed solution for flow wrapping
The machine is fully electronically controlled and suitable for any type of feeding technology.
The M120 has been designed to handle high-speed applications up to 120 meters/minute (cold sealing) of wrapping film. The machine is also available in a hot sealing version.
Major characteristics of the machine are high performance and a new design allowing an enlarged operator visibility.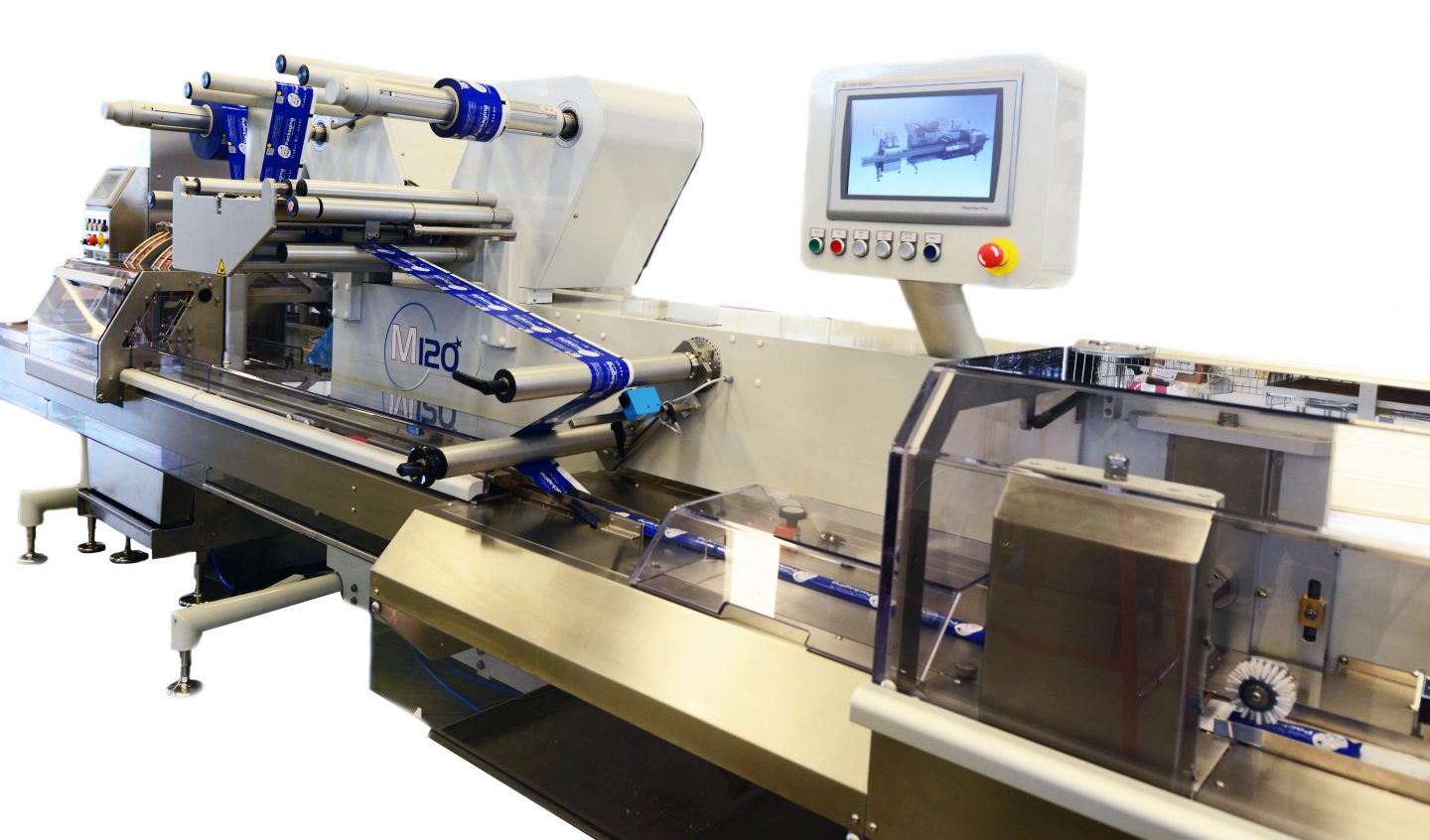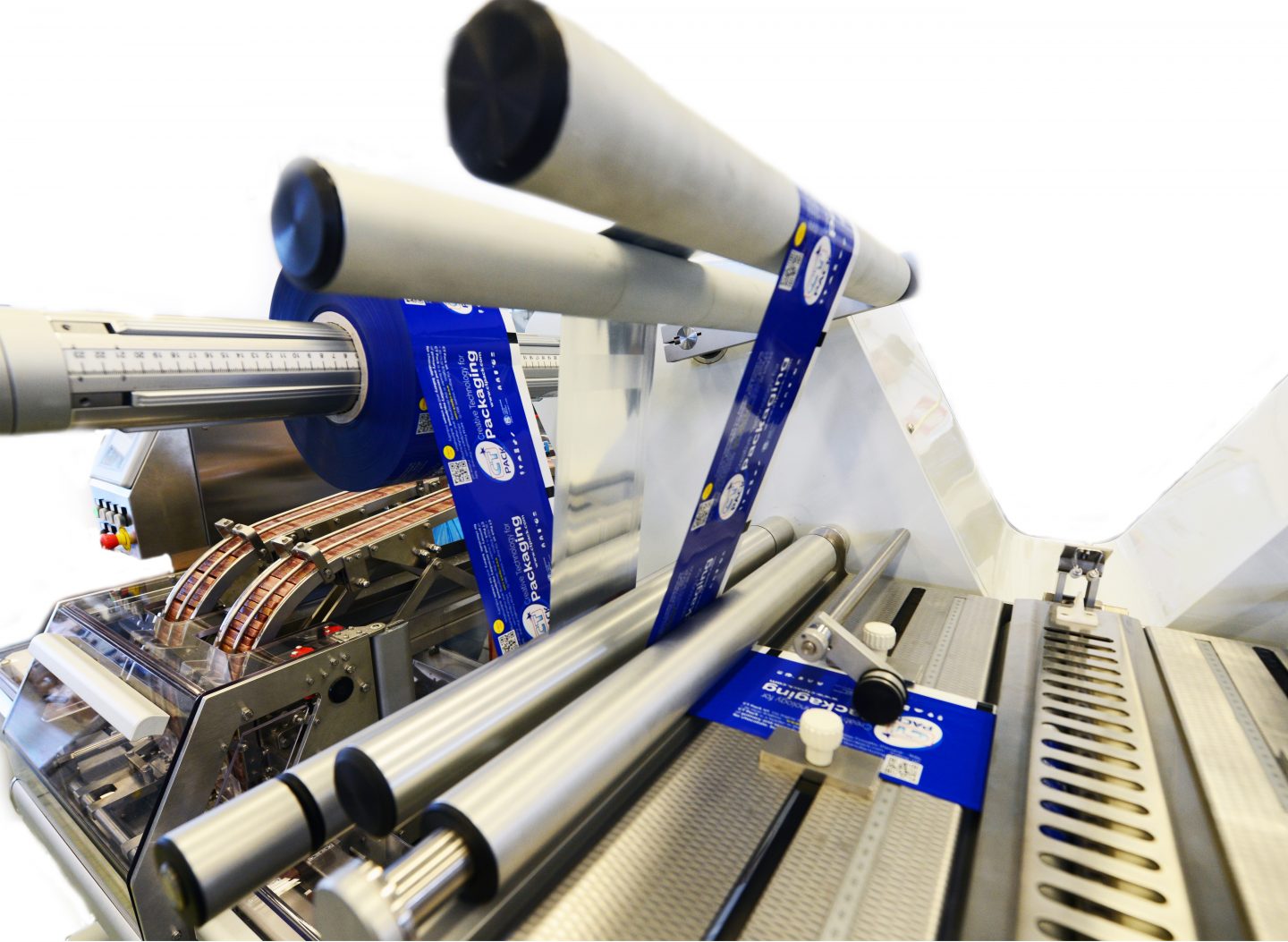 MAIN AND AVAILABLE FEATURES
Cold or heat sealing
Double reel holder with auto splicer
Three pairs of sealing rollers, plus motorized film bending roller
Empty/double bags rejection (no product/no bag available)
HYGIENIC AND DESIGN REQUIREMENTS
Frame in painted steel or stainless steel according to user's needs
Enhanced accessibility to the various parts of the machine
All parts in contact with product are FDA approved