Feeding System
Alignment System
Streaming System - AL251C
The highly reliable streaming system designed to handle confectionery products
The function of the alignment system AL251C is to create a flow of products from a matrix (ordered or disordered) configuration.
Several conveyors with different speeds and vertical motorized belts provide the streaming of the products (generally small chocolate candies) to obtain a regular flow which is directed to phaser and packaging machines.
The system can be fed manually directly from moulds or automatically with matrixes coming from the production line.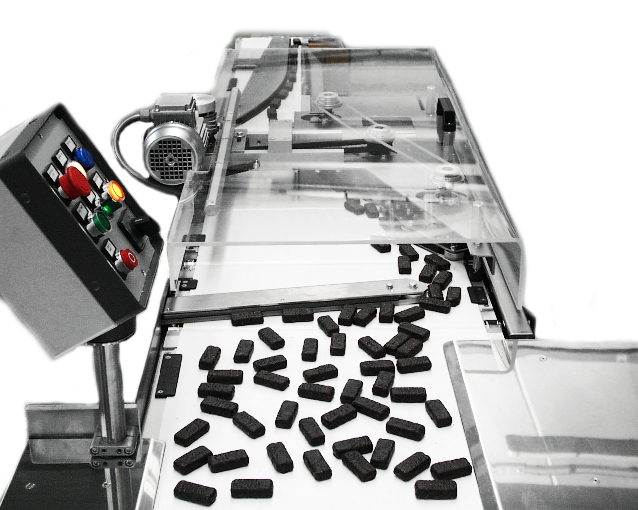 MAIN AND AVAILABLE FEATURES
Orientate and stream small products
Reject doubled products
Reject products that don't conform to dimensions (by means of a 3D Control System)
HYGIENIC AND DESIGN REQUIREMENTS
The streaming system is designed according to the following characteristics:
Belt equipped with scrappers (both for the belts themeselves and the tensioning rollers)
Drawers for crisps recovering are installed along the system
Built with 300 mm clearance from floor to ease cleaning operations
Standard modular construction with belts, easy to replace
Motors inside the frame with easy access for maintenance
Wash-down version available