Feeding System
LIFO Buffer
LIFO Buffer: the solution for buffering rows of products
The LIFO Buffer is usually placed downstream from the packaging line's various cross-feeding stations.
It's made by one or more belt conveyors that can be superposed.
The belts will run backward in order to re-feed the buffered products to the line at the end of production shifts, or during production in case a suitable cross-feeding station is installed.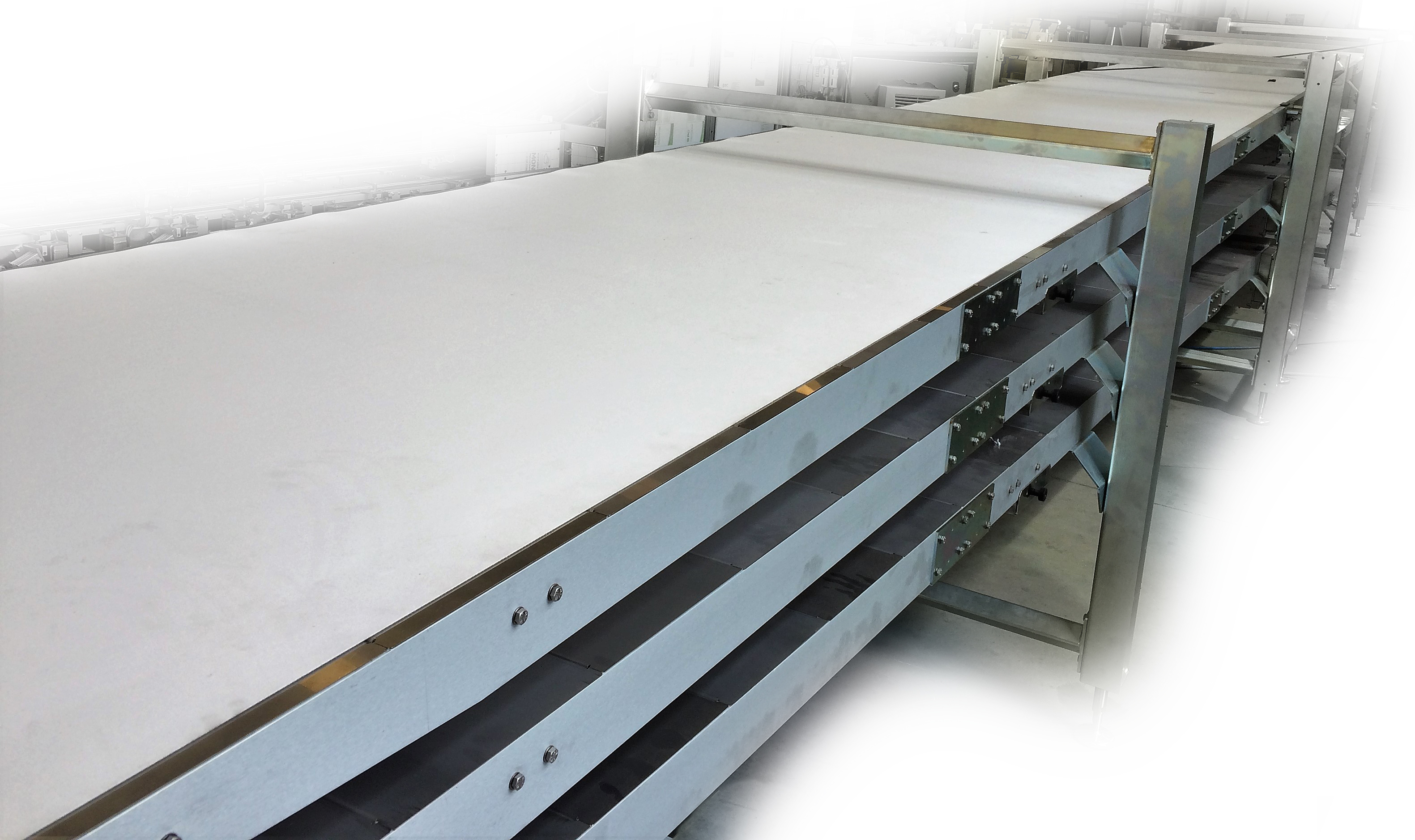 PERFORMANCE REQUIREMENTS
Receive and buffer the rows of products not taken by the packaging line
Re-direct the rows to the last cross feed station
HYGIENIC AND DESIGN REQUIREMENTS
Standard module built with hygienic design and easy access for cleaning, according to CE standards
All parts in contact with the product to be FDA approved