CT Pack is pleased to present our new website!
With fully updated graphics, our new, responsive layout is designed to offer a better user experience.
In the "Packaging Machines" section you will find descriptions of all of CT Pack's packaging solutions, starting from the supply systems and continuing all the way up to primary, secondary and tertiary packaging solutions.
Or, thanks to the "Applications" section, you can begin your search for the ideal solution starting from the reference market.
Keep in touch via the "Contact Us" section, where our dedicated area managers and service team will respond right away to any request for information or assistance.
Our goal is to offer the best possible experience, guiding your search and meeting your needs, updating you on our news, and offering the support you need.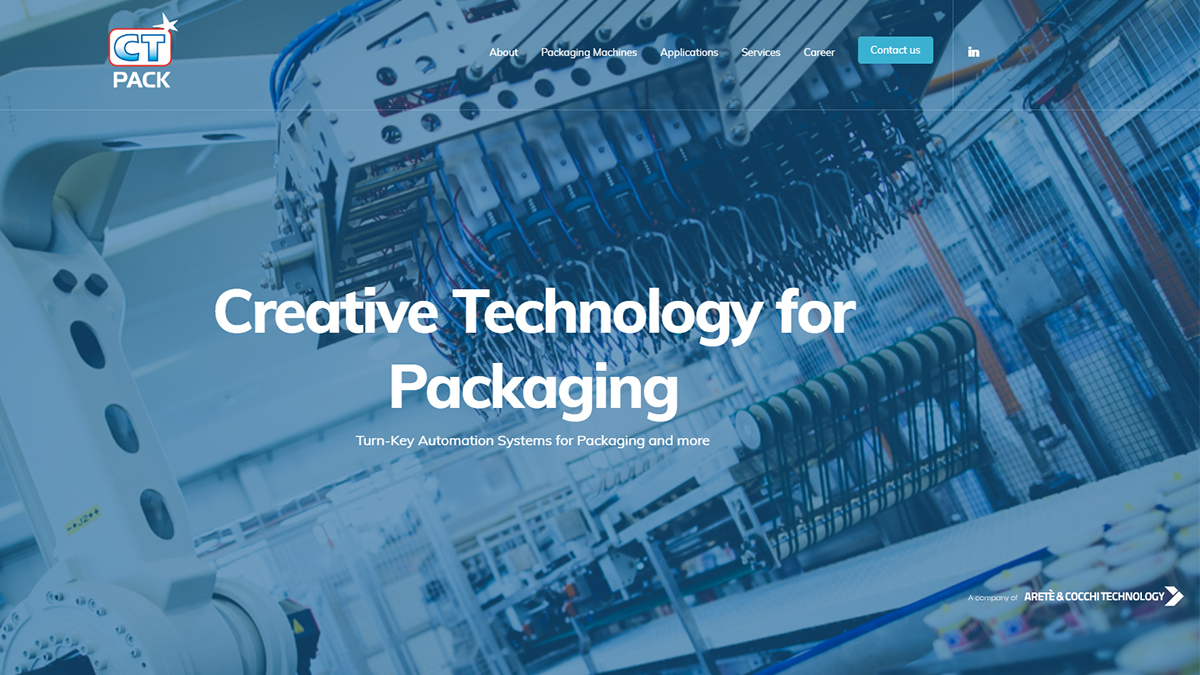 CT Pack srl
Turn-Key Automation System for Packaging and more
CT Pack was founded in 1991 with the aim of creating a leading company capable of providing horizontal primary wrapping and end-of-line solutions.
The company merges the excellence of leading firms in the specific fields of: distribution systems and row aligners with MOPA (1971), horizontal primary wrapping with OTEM (1957) and flexible end-of-line solutions with VORTEX (1980).
CT Pack represents a consolidated source of equipment and experience in supplying turnkey solutions to the food industry.